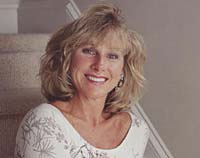 Waterford Homes takes pride in offering a personalized approach to homebuilding that is unique in the industry. Part of that service is an individual consultation with Bridgette Boylan Interiors. Bridgette and her design team will guide you through the process of selecting the materials that will make your new home a very special place. In her fully equipped showroom, you can create your dream home from a wide array of choices in exterior materials such as brick and mortar, and interior materials such as flooring, countertops, paint colors, cabinets and cabinet hardware, plumbing fixtures, and many other special touches to personalize your home.

BBI is a long term and well-respected design firm known for the ability to discover your particular desires. Serving client's individual needs for over 20 years in the Atlanta area, you will find encouragement and support from a collaborative effort at BBI to define your personal style in a comfortable and friendly environment.

Once you have selected all your builder materials, Bridgette Boylan Interiors is available to assist you with your ongoing design needs such as window treatments, proper placement or selection of accessories, furnishings or coordination of furniture placement, faux finishes, or other design needs which will further customize your new home. Whether your needs are simple or extravagant, you will not be disappointed with your experience with Waterford Homes and Bridgette Boylan Interiors.